SMART CLEANING SOLUTIONS
Specialized Smart Cleaning Solutions, increased main core business
1/ Providing the automatic & safe solution by using our JD&C chemicals
More than a chemical product, JD&C provides a solution included high qualified product, automatic chemical substance equipment/ system, safety & rational control progress, detailed notice, instruction & professional direction which to increase daily cleaning activities, assure food safety and saving energy (electricity, water), and saving cost..…
1.1 Optimized chemical solutions in laundry services
JD&C provides suitable, qualified chemical & automatic laundry methods for helping our customers to optimize the stage of industrial laundry, save the power of electric, water and assure the safety laundry on fabric, towel, clothes…
1.2 Cleaning in Plan (CIP) chemical solutions in Food & Beverage manufacture
The cooperation between JD&C and Diversey Chemical Group (USA) provide solutions for food & beverage manufacture with safety & effective productivity environment. These solutions can improve the quality of products and upgrade your company branding to consumers.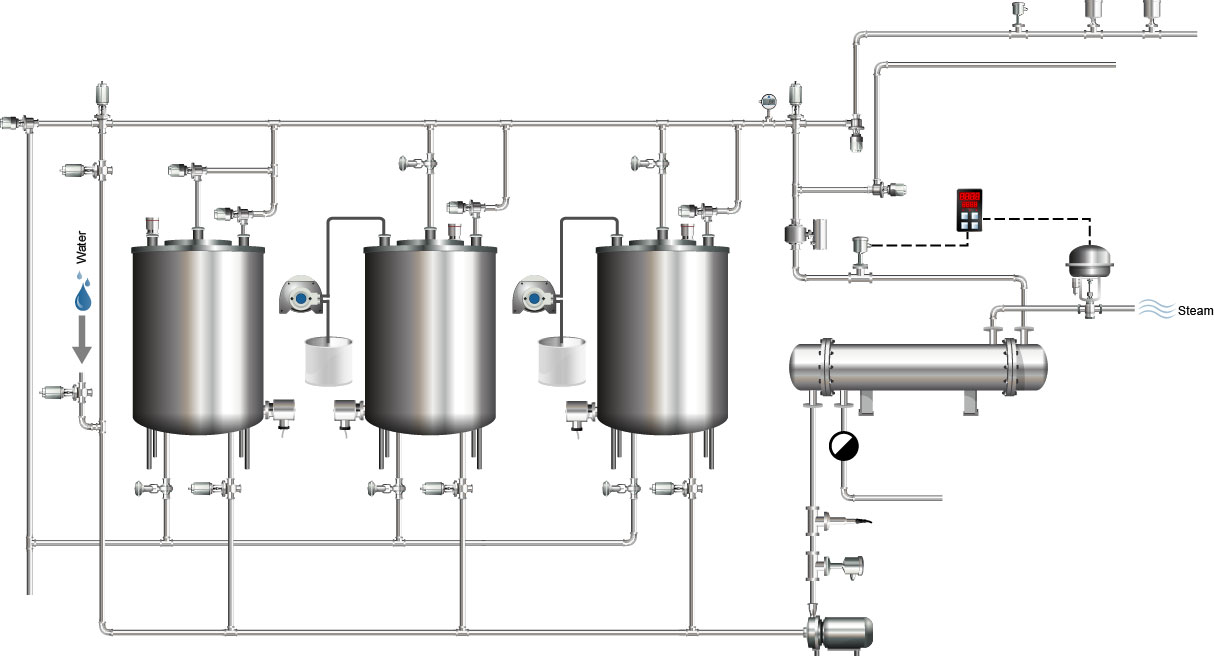 ► CIP (Clean In Place): Cleaning of the insides of pipes, lines, and equipment bt circulation of the cleaning solution
► COP (Clean Out of Place): Soak cleaning of loose pát or pipe fittings inside a soak or circulation tank
► Personal Hygiene: Disinfecting and hand care
1.3 Modern chemical solutions in industrial cleaning
Properly and specialized chemicals are provided on increasing the useful & effective of cleaning jobs, perfect solving of specialized industrial cleaning that getting much better, clean & effective antiseptic according to reality demand.
2/ Rental cleaning equipment & machinery services
Today, the trends of specialization, buying machinery & necessary maintenance equipment have caused many issues for customer. We, therefore; provide the full package of equipment rental to make the increase of productivity, maintenance & delivery services as Customer request (delivery service called "door-to-door")
3/ Maintenance services for all types of floor
Providing maintenance solutions for all types of floor: marble, granite, cement … to become polishing, eye-catching.
JD&C consults and provides maintenance services with suitable chemicals, specialized cleaning machinery, cleaning method/ progress, ethical & suitable maintenance for all types of floor that saving cost & commit effective results to our customers.